CERTIFIED ORGANIC
100% NZ Grown
Barley Grass
Provides alkalising nutrients, vitamins, minerals,
antioxidants + chlorophyll for optimal health
+ wellbeing. 100% grown & made in NZ.
SHOP NOW
Pure, plant-based + highly bioavailable formulas trusted by Kiwis for over 40 years.
We believe the most effective nutrition for the human body is found in plant-based wholefoods. Lifestream's plant-based formulas are derived from wholefood natural sources, such as fruits, vegetables, ancient herbs, and algae that are naturally rich in nutrients + essential vitamins, minerals and antioxidants, and are highly bioavailable – meaning that it can be absorbed and utilised by your body more easily.

We've been on a mission to help everyone achieve health and wellness with the power of plant-based wholefood nutrition found in our scientifically developed formulas since 1980, enabling wellness for both our people and our planet.

Customer Testimonials
Spirulina Blue Extra
My local post lost or delayed my package & in the interim I tried another brand of spirulina. When Lifestream finally turned up, I had been using another brand for about a week. The difference between them is chalk & cheese. Lifestream was the first brand I tried many many years ago, and I am very glad to feel that same energy lift and increase in cognitive function. I am literally buzzing around, getting more done, and feeling very clear headed. The other brand didn't provide any of these benefits. I trust Lifestream even more now.
Magnesium Sleep Switch
Hi team! Just wanted to message and say your sleep magnesium is the best I've ever tried (and I've tried a few!). My sleep is better than ever and I am so grateful for your amazing products ♥️♥️
Brain Fuel Nootropics
Little helpers in a jar. Excellent product, has really helped improve my focus. Wouldn't go without them now.
Nicola H.
/ Verified Buyer
Biogenic Aloe Vera Tonic
The only product that has helped my IBS-D is this one right here. It's a miracle drink in my mind.
Spirulina Bioactive
Great selection of quality products. I have been a Lifestream fan for 30 years, I like the product range and the customer service is first class.
Calcium Natural
Loving this product for my son who is dairy intolerant and a very fussy eater. Almost flavourless so have been stirring into his water bottle each day and so far he isn't even aware!
Laura G.
/ Verified Buyer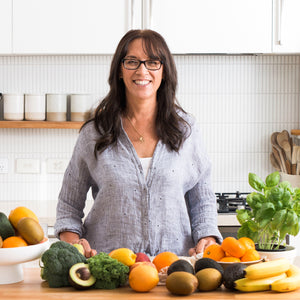 Ask our Naturopath
Not sure which product you need? Are you taking other medication?
Speak to our Naturopath Kim Wessels, for advice based on your specific needs.
Give Kim a call on freephone: 0800 88 15 15